Popular Volunteer Programs


Popular Internships Programs

Places of interest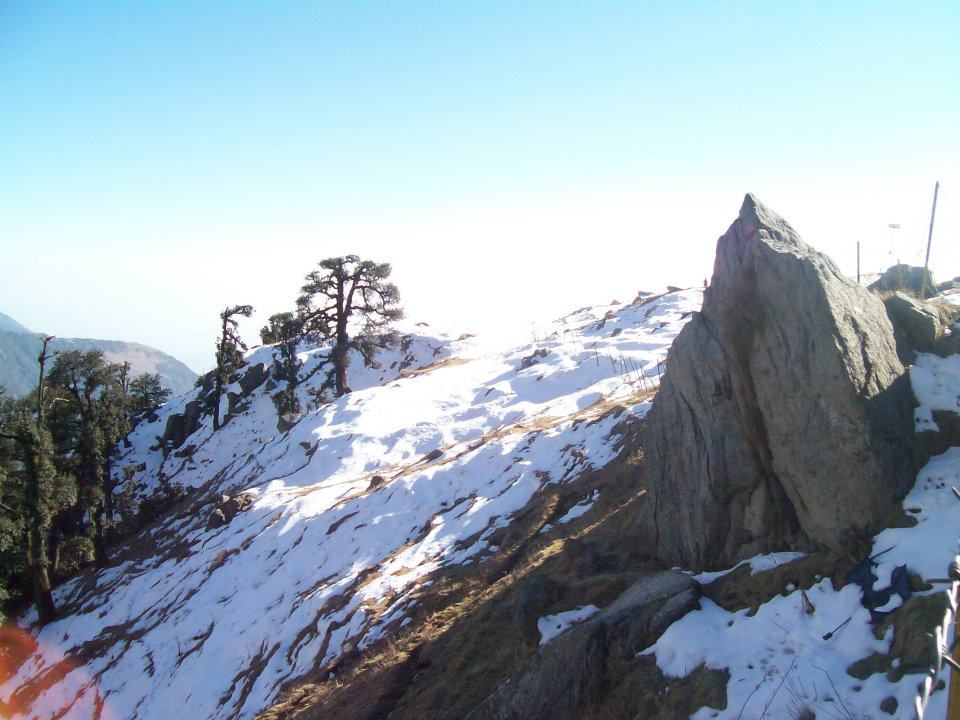 Shimla
Shimla a well-known as a hub for India's tourism sector is the capital city of Himachal Pradesh. During the British rule, Shimla used to be the capital city of India during the summer seasons. Owing to its location in the north-western ranges of the Himalayas, it has become a very popular holiday retreat of India during summers. The city is popularly known for its Victorian architecture, which is reflected in certain areas of the Mall and The Ridge. Known for its natural beauty, Shimla is it is surrounded by pine deodar, oak and rhododendron forests.
Must Visit Places


Sightseeing:

Jakhoo Hill
Chadwick Falls
Shimla Water Catchment Sanctuary
Hip Hip Hurray Amusement
The Ridge
Viceregal Lodge


Temples/Churches/Monasteries:

Jakhu Temple
Annandale
Kamna Devi
Sankat Mochan
Tara Devi
Christ Church
Dorje Drag Monastery


Shopping:

The Mall
Lower Bazaar
Manali
Manali is a beautiful hill station famous for its breath- taking natural beauty. It is located on the source of Beas River and lies to northern end of the Kullu valley. It is a magical snow-covered place in winter and a very popular tourist destination of India. Kullu is a staging point for a number of treks like Beas Kund and Chandrakhani Pass. It is also very popular for its white-water rafting. Manali lies on the road to Ladakh via the valley of Lahaul and Spiti and rohtang pass which is main attraction near Manali.
Must Visit Places


Passes and Valleys:
Rohtang Pass
Solang Valley



Springs:
Vashisht hot water spring
Kalath hot water springs
Nehru Kund
Falls:
Jogini falls
Rahala waterfalls
Rozy falls
Zana falls



Temples: Hidimba Temple
Manu Temple
Maa sharvari temple
Jagatsukh
Gauri Shankar temple
Krishna temple at Thava
Kullu
Kullu is a very famous and beautiful hill resort in Himachal Pradesh. It owes to its natural beauty to its location in the broad open valley formed by the Beas river between Manali and Largi. The valley is beautifully located between the Lower Himalayan and Great Himalayan range. Kullu is famous for its sprawling Apple Orchards and majestic hills covered with Pine and Deodar Forest. Kullu is the best place to try various adventure sports like skiing, rafting, rock climbing, paragliding, trekking, mountaineering, safaris etc.
Must Visit Places


Passes:
Rohtang Pass
Solang Nala
Hamta Pass
Chanderkhanni Pass
Jalori Pass


Springs and lakes:
Vashishth Hot Water Springs
Siyolsar Lake


Temples: Hidimba Mata Temple
Mannu Temple
Buddhist Montessori's
Bajaura Temple
Raghunath Temple


Other Places: Nagar Castel
Rorik art gallery
Malana Village
Jana Falls
Bhekhli Heights
Bijlimahadev
Kais Dhar
Manikaran
Kasol
Bhuntar
Soja
Dalhousie
Dalhousie is a beautiful hill resort in the Chamba district of Himachal Pradesh. It was established in 1854 by Lord Dalhousie who was the British Governor-General in India while establishing this place as a summer retreat for his troops and bureaucrats. It is known to be a quiet hill station best suited for people who want to de-stress and who like the quiet, serene atmosphere, and for honeymooners, ideal for long walks picnics and treks. There is plenty to do, see and experience in Dalhousie. The hill station displays an old-world charm and it seems like it hasn't quite caught up with the rest of the world yet.
It is built on and around five hills namely Kathalagh, Potreyn, Terah (also called Moti Tibba), Bakrota and Bhangora. It is located on the western edge of the Dhauladhar mountain range of the Himalayas.
Best time to visit is during the summers season. The peak tourist season is from May to September.
Must Visit Places:


Sightseeing:
Khajjiar Valley
Dainkund Peak
Bakrota Hills
Upper Bakrota
Alah Water Tank
Ganji Pahadi Walk
Village Lohali


Shopping: Gandhi Chowk
Sadar Bazar
Tibetan Market


Other Places of Interest:
Dalhousie Cantonment
Kalatop wild life reserve
Kala Tope Rest House
Panchpula
Dharamsala
Dharamsala is a hill station in famous for its Tibetan community centered on the activities of the Dalai Lama. It lies in the upper reaches of the Kangra Valley and is surrounded by dense coniferous forest consisting mainly of pine and deodar trees. Dharamsala has everything for a perfect holiday ranging from numerous streams, cool healthy air, and attractive surroundings to the nearby snowline. The headquarters of His Holiness the Dalai Lama are at upper Dharamsala. While with a wide area in the form of twin settlement, lower Dharamsala (1380m) is a busy commercial centre. The upper Dharamsala (1830m) with the suburbs of Mcleodganj and Forsytheganj, retains a British flavor and colonial lifestyle. The charming church of St. John in the wilderness is situated here and this is the final resting place of Lord Elgin, a British Viceroy of India during the 19th century. There is also a large Tibetan community who has made this place their home. Numerous ancient temples like Jwalamukhi, Brijeshwari and Chamunda lie on the plains below Dharamsala.
Between May and October, the Dhauladhar ranges offer an enormous variety of trekking and rock climbing.
Must Visit Places


Monasteries:
Mcleodganj (The residence of His Holiness, The Dalai Lama)
Tsuglagkhang Complex (largest Tibetan temple outside Tibet)


Temples/ Churches: Jwalamukhi
Chamunda Devi
Dharamkot
Brijeshwari Devi
Kunal Pathari
St. John's Church
Bhagsunath


Forts:
Fort of Kangra
Mallngarh


Waterfall:
Bhagsunag Fall


Other places of Interest:
Peak Art Gallery
Tibetan Institute of Performing Arts
Naam Art Gallery
Tibetan Library
Tibet Museum
Kangra art museum
War memorial