Popular Volunteer Programs


Popular Internships Programs

Summer Camps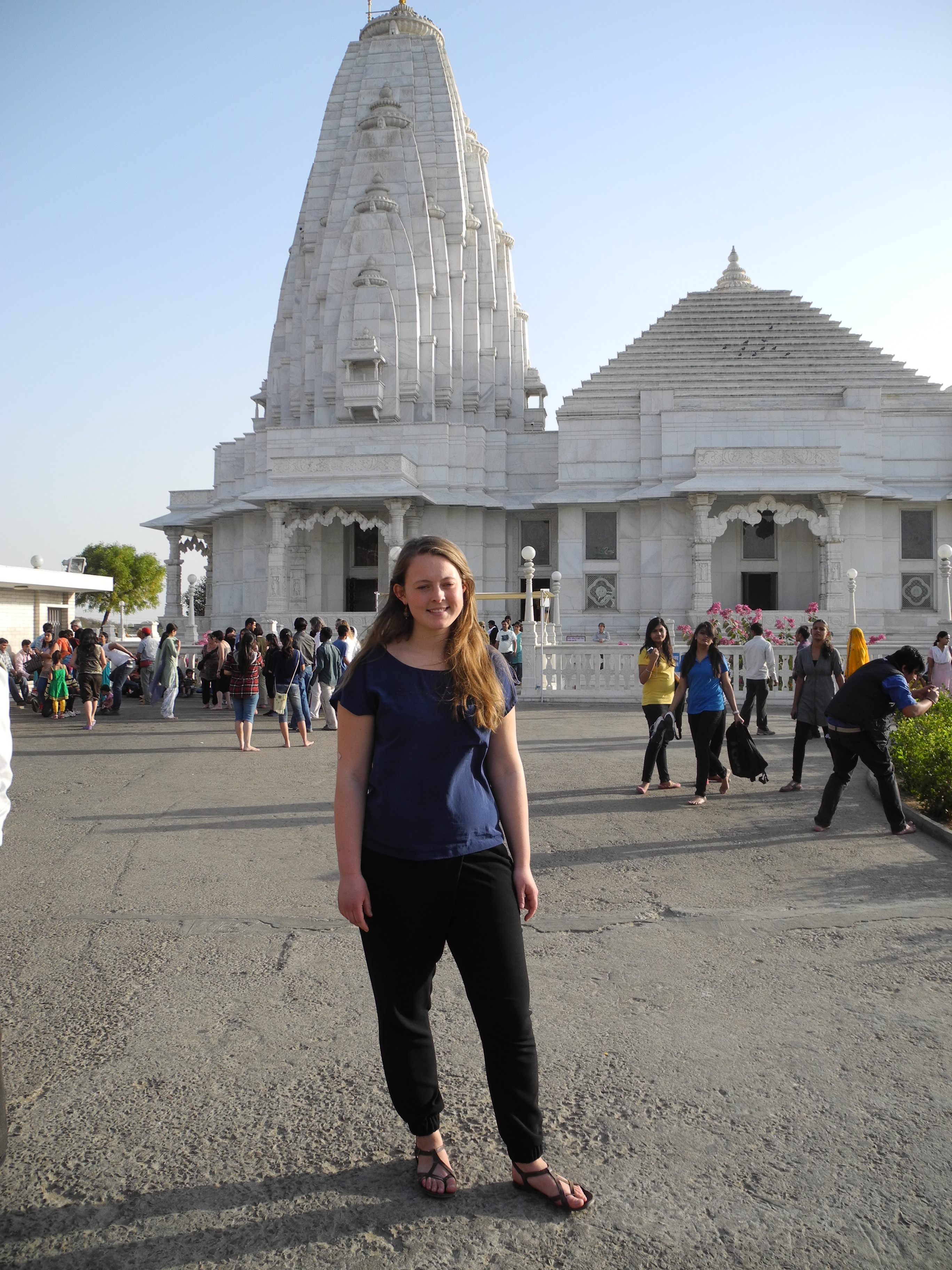 IECE Summer Camps, conducted during summer months are supervised program for kids, teens, youth, adults and families, who wish to learn new things, participate in cultural, educational, adventure and sports activities, and make new friends from all over the world.
Summer camps at IECE help your child develop character, learn valuable life skills, make new friends and discover new interests. Your child may participate in one type or multiple activities, your child may specialize in a sport or an academic endeavour, one thing is for sure that at IECE summer camp children learn much more than the activity they are focussed on. At summer camp children learn values that they won't learn anywhere else.
At IECE camps, many campers are given opportunity to be in charge of their group/ particular activity, thus these campers find themselves in leadership positions which enable them to imbibe leadership and coordinating qualities. Away from home on their own, in a different environment, children learn to express themselves, learn to communicate their ideas to others. This does enhance their communication skills and boost their confidence level.
IECE focuses on teaching life skills to children, which will help them, grow as better individuals. Few of the life skills children learn during summer camps are discipline, respect for others ideas and importance of following a routine. Structured schedule of camps compel children to follow a routine and encourages discipline and learning. Responsibility is another important aspect learnt by campers, they find themselves responsible for their own care. They learn a lot about themselves, what they are capable of doing, what are their interests.
Team work with healthy competition is another value children learn at the summer camp. At IECE we ensure that campers are divided into small groups based on their age, activity interests and tents and are encouraged to participate in various performances, games, role calls to compete amongst themselves.
One of the most important advantage of being on a IECE summer camp is that you are not only visiting a new country, which is a wonderful experience in itself, but you are also meeting other international participants, whom you would not normally meet, from various backgrounds, countries and cultures. This adds up to their exposure and understanding of the world. Summer camp widens your child's perspective.
IECE Summer camps instil a new found confidence in children. They find themselves in new situations, amongst new people, with children of different ages; children learn to take on new roles. With each new skill learnt, new friends made, children find themselves one step up on their confidence ladder.
IECE camps cultivate culture of independence amongst children. Children are encouraged to speak their mind and think of different ways of doing various activities. When your child goes away to summer camp, you'll notice a big difference in their natural self-esteem. They'll be more confident, less clingy, with much more self-esteem. Being away from home gives children the chance to figure out who they are outside of all of their family' pre-conceived notions.
You will be surprised to know, how innovative children are, their boundless imagination facilitate them to deliver astonishing results, though what is required is to support them and create a suitable environment to encourage their imagination and ideas. At IECE camps, it is our endeavour to let children meet with their hidden talents and groom their ideas.
Your children will be around positive role models. Camp counsellors have unbelievable energy; counsellors are trained to provide safe, fun activities for kids. They encourage children, listen to same joke with delight, counsellors also teach your son or daughter to listen when others speak and to help someone having difficulty with a certain project. IECE Counsellors have a great impact on campers because they listen to them as an established peer and not as someone who is trying to impose rules.
Besides above mentioned learning, children at IECE camps develop a relationship with nature. Children in camps grow in leaps and bounds, not just in stature and skills; they grow in character as well.
Don't you think to live through such an exceptional mix of experiences at an early age in a summer camp, widen your child's horizons? So what are you waiting for, enrol your child today and gift him an amazing summer.
Traditionally summer camps were a concept for children, though now more and more families are participating, attending summer camps at IECE have become a place for families to share, grow and learn together. They participate in different activities during the day and have dinner time and later to bond as family. Needless to say, summer camps give ample opportunity to unite with old friends, who travel together, year after year, or to make new friends, for lifetime. Families are taking meaningful journeys together after summer camps, exclusively arranged for them by IECE; this gives them opportunity to explore India at their pace and as per their interest, after fun filled adventurous summer camp.
Activities at IECE Camp:
IECE summer camps offer a variety of activities including sports, arts, adventure, academic and much more. You can choose from a wide range of activities, area wherein you want your child to focus. Though be rest assure that whichever activity your child is involved in, he will certainly learn life skills and basic values taught at the camp.
Art Activities:
Acting
Arts and Crafts
Indian Craft sessions
Sketching, Drawing and Painting
Film and TV
Photography and Video
Theater
Visual Arts
Dramatics
Cultural Activities:
Henna Making
Saree tying
Indian Cooking
Pot Making
Diya Making
Yoga
Meditation
Pooja Thali
Rakhi Workshop
Creative Arts:
Block Printing
Tie & Dye
Clay Modelling
Pottery
Ceramics
Sculpture
Performing Arts:
Classical Indian Dance Forms
Bollywood Dance
Folk Dances of India
Classical Vocal and Folk Music
Instrumental Music (Indian & Western)
Sports Activities:
Cricket
General Sports
Baseball and Softball
Basketball
Fitness
Soccer
Swimming
Lawn Tennis
Table Tennis
Volleyball
Water Sports
Equestrian and Horseback Riding
Miscellaneous Activities:
International Exchange
Volunteering
Workshop with Indian Students
Temple Visit
Spice Market Visit
Bollywood Movie
Educational Tour
Talent show
Team Building
Academic Activities:
Computers
Mathematics
English
Hindi Language
French Language
Science
Adventure Activities:
Canoeing
Hiking
Kayaking
Rock Climbing
Wilderness
Assorted Adventures
Weekend outstation Trips:
World Famous Taj Mahal & Fatehpur Sikri
Pushkar: Enjoy Camel Ride & Camping with visit to Holy City
Rural India Observe a different way of life
Alwar Royal and Tribal Excursion
Field Trips & in town Excursions

Village Bagru: Traditional art of block printing
Contrasting Perspectives: Exploring city's varied environments
Meet Street Children & Discover their world
Witness living history: Trip to old fort & monuments
Typical Day at Camp
Summer camps are fun to participate in; the activities will challenge you, and get the best out of you. You cannot escape the hard work though in the end it is going to be the most rewarding and memorable experience of your life!
07.30 Wake Up
The sound of bell will wake you up every morning, to discover a day full of exciting activities. Getting up to a hot cup of coffee/ tea/ Milk and sharing local newspaper with fellow campers, will soon become part of your daily routine.
8.15 Breakfast
Start your day with healthy mouth watering breakfast. During breakfast hour you also get time to talk to friends and plan the day. Enjoy your sumptuous breakfast with amazing surprise… morning performances by fellow campers!
Depending on the activity chosen and age group, campers at this point in time get divided into various pre decided groups.
09.15 First Activity Period
It is time for all participants to go for their scheduled activity. You will always be under supervision of camp staff and will have help with your activities with activity coordinators.
10.15 Second Activity Period
After an hour, all participants join next assigned activity of the day.
11.15 Small Break
Time for a quick break of the day. Interact with other fellow campers & share your experiences.
11.30 Third Activity Period
Time for more learning and fun activity.
12.30 Lunch
Yummy food with another set of performance by fellow campers!
13.30 Rest Hour
An early morning, loads of activities, and good food, all call for some rest now. This is the time, when you can tidy your room, rearrange stuff and take a small nap as well.
14.30 – 15.30 Fourth Activity Period & 15.30 – 16.30 Fifth Activity Period
After rest hour, it's time for 2 more interesting activities of the day.
16.30 Time for Tea and Snacks
Time to sip some Indian Chai (Tea) with some Indian snacks!
17.00 Time for group meeting (optional)
If your group has to perform the next day at breakfast or Lunch, then this is the time for deciding on your performance and practice for it. After all you want it to be the best award winning performance.
18.30 Dinner Time
Yes, time for more food and chatting and singing….
19.30 Evening group activity
Evening activities are fun oriented and mostly a mix of activity to introduce specific things from participant's city, country, culture or themed group dances, solo performances at times, camp fire or games like dumb charades.
21.00 Your free time
Time to relax & get ready for bed. This is perfect time to write friends back at home, read a book or simply wind down and reflect on the day.
22.00 Lights out