Popular Volunteer Programs


Popular Internships Programs

Our Team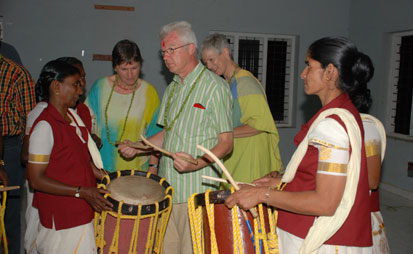 Jaideep Mathur
He has a Masters in Arts. He is an energetic, self-confident personality who enjoys involvement with community. He always had an interest in visiting & exploring new places & never missed an opportunity to travel during his school & college days. He takes immense pride in the heritage & cultural values of Rajasthan State & his own city Jaipur. This also motivated his academic focus on the history & culture of Rajasthan. For last 15 years he has been actively involved in promoting tourism in the state of Rajasthan. Jaideep heads our operations. He is also an advisor with us in regards to liaison with government departments and other strategic decisions.
Dr. Ambika Nautiyal
After doing her MSC & PHD in Physics from Indian Institute of Technology (IIT-Chennai), she took to Social Development. Her passion for photography, art, different cultures has led her on many life-changing journeys which only travel can offer. Ambika strengthens our team as Customer Excellence Manager. Her Doctor's in physics coupled with exceptional operational skills provide a solid base for the innovative service model used by IECE. Ambika has re-defined our customer service according to the exceptional standards of International Travel Industry and her focus is on ensuring each team member continues the IECE tradition of customer service excellence.
Shaifali Choudhary
After doing her Bachelor's in Electrical Engineering, Shaifali pursued MBA. She has 5 years of work experience in IT industry before moving on to the IECE. She specializes in the area of Sales/ Business Development. Besides business development, she also handles our social media initiatives, expos and special projects.


Manoj Sharma
Manoj completed his Masters in Commerce from the University of Rajasthan. He was always fascinated with the beauty of Rajasthan Desert & the Camels rides. His extensive travels and time spent living in Bikaner has made him an expert on the area & you can trust him to deliver an exciting, intimate tour to deep interiors of Rajasthan desert. His experience always comes handy in understanding the needs of our guests. Manoj currently holds the Operations Manager position in the Bikaner region. Being an academician with 16 years of experience in academic field, he leads the educational advisory position in the organization.
Monika Nakra
Monica did her MBA in Marketing Management. She is an Internship Coordinator at IECE. She has been giving her voluntary services to various social organizations for over 12 years. She is also actively involved in teaching children of migrant community, in the city of Jaipur. Over the past decade, Monika has loved teaching and helping children find the balance between stability and mobility to align and define their priorities. Her focus has always been on a children's development of the core strength they need, and the mobility they deserve…and she takes it many notches above while she is handling a group travelling.


"I had a positive experience working with street children. The children were all lovely and charming. They made me think "