Popular Volunteer Programs


Popular Internships Programs

School Tours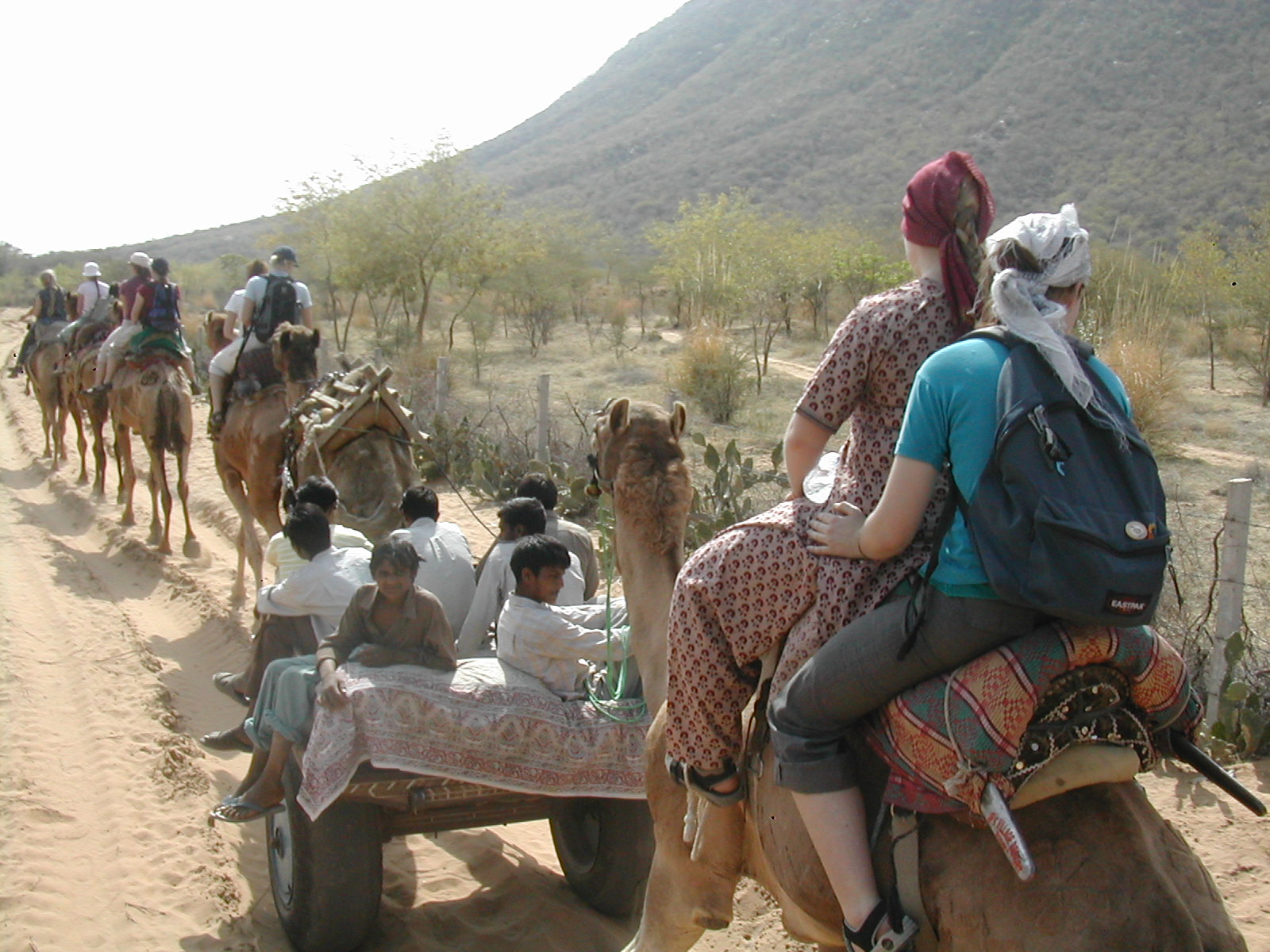 Come to India on a school tour, learn and have fun both at the same time…. do educational lessons at an Indian school with Indian students, volunteer at a slum project, visit non government organizations, stay at Indian host family, learn Hindi Language, Bollywood dancing, indulge in Indian cuisine, do Henna making, Saree tying, practice yoga and meditation for better health and soul, immerse yourself into Indian festivities and culture and experience unbelievable love and warmth of Indian people while you travel to various sites of Incredible India.
Isn't it a great way to explore another country and meanwhile learn various educational aspects? Travel to India with us, study in Indian schools with Indian students, learn what challenges are being faced by Indian teenager students, help people in need, learn new art forms, learn to live a completely different life… come to India !!!
We at IECE, customize programs as per your need for a school group tour. We understand that every group wants to experience at their own pace and a group may have a specific objective to study or learn in depth. Hence, we customize as per the needs of participants in school groups.
IECE offers school group based opportunities to participants to experience Indian culture with utmost closeness by offering unique opportunities for authentic cultural exchange. Rather than merely observing the Indian culture from a distance, participants experience an educational and cultural immersion while living and studying in communities that reflect a genuine Indian way of life. Some of the structured activities that can be selected for your school trip are:


Attending classes in Indian School for a short period

Attend school with Indian students and live life from close quarters of an Indian Student. Selected subjects like History, English, and Geography are taught to International students. They attend lectures/ classes and participate in group discussions along with entire class.


Interaction with Indian Students through special workshops

Various interaction sessions are organized so that international as well as Indian students can share their views with each other. Learning about families, current issues surrounding the society and country, challenges being faced by Indian teenagers can all be discussed and compared with your own.



Orientation Period

Our orientation session at the beginning of the program gives you a better understanding of your surroundings. Orientation sessions will be interactive information sessions related to India's culture, language, history, religions in India, Weddings in India, Caste system and its impact in today's India, Developmental challenges faced by India and other related topics. Specific topics relating to educational field can be added.



Home stay with Indian families
The best way to learn about a culture is to live with locals, giving a huge opportunity to have a one to one exchange of ideas while respecting the difference in opinions, beliefs and way of life. Host family members help an individual to better understand complexities of culture and provide with context to various rituals and beliefs.

Cultural Workshop

If you want to immerse yourself completely in Indian culture than be an active participant in our workshops. You get an opportunity to learn Indian cooking, local language, Yoga and meditation, Indian dressing, Weddings in India, Bollywood Dancing and henna making.


Educational day trips
A day excursion to Rural village to witness rural life in India. Visit various historical monuments and learn about history of India. Visit to Temples, Vegetable Markets, Spice Market are few of the educational trips which are organised.

Volunteer at a Project

While learning yourself, give something back to underprivileged children and community. Volunteer at a Children's project, slum project, work with street children, help children at an orphanage. There are several projects you can choose from. This will be an invaluable experience of your tour to India. You will go back fulfilled and happy to have served for people in need.


Cultural Excursions
Travel, observe and learn how landscapes, languages, customs, dressing styles change in India. IECE organizes excursions to few of the most attractive, culturally rich locations. Excursions may vary depending on your program and your preference. Some of the excursions offered by IECE are:
Taj Mahal, in Agra

The Golden Temple, in Amristrar

Dali Llama's Temple, in Dharmasala

Overnight trekking, in the Himalayas

Camel Safari, through the Rajasthan Desert

Tiger Safari