Popular Volunteer Programs


Popular Internships Programs

Featured Project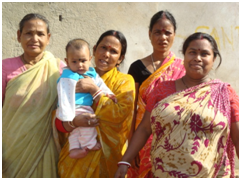 India is home to the world's largest population of street children, estimated at 18 million. With acceleration in economic growth, India has become one of the fastest growing developing countries. This has created a rift between poor and rich; 22 percent of the population lives below the income poverty line. Owing to unemployment, increasing rural-urban migration, attraction of city life and a lack of political will, India now has one of the largest numbers of child laborers in the world.
Street children are subject to malnutrition, hunger, health problems, substance abuse, theft, commercial sexual exploitation, harassment by the city police and railway authorities, as well as physical and sexual abuse, although the Government of India has taken some corrective measures and declared child labor illegal.
Children may end up on the streets for several basic reasons, they may have no choice – they are abandoned, orphaned, or disowned by their parents. Secondly, they may choose to live in the streets because of mistreatment or neglect or because their homes do not or cannot provide them with basic necessities. Many children also work in the streets because their earnings are needed by their families. But homes and families are part of the larger society and the underlying reasons for the poverty or breakdown of homes and families may be social, economic, political or environmental or any combination of these.
Indian Government has rolled out many programs and development policies for primary education, but government is finding it increasingly difficult to keep up the challenge of providing quality education due to increase in population, lack of resources and prevalent corruption. Government schools are often under-funded, over-crowded, and poorly managed. Due to immense pressure, there exists general lack accountability among school teachers for the progress of children's education. Lack of awareness of importance of education and poor socio-economic conditions further discourage families to send their children to schools. Children are pushed into labor work at a tender age or are required to take care of younger siblings at home.
The need of assistance in Government primary schools is increasing day by day in addition to spread awareness about education amongst poor section of the society. International volunteers can assist teachers and provide their imperative helping hand in shaping the future of young children and developing a society which can have a solid foundation for future.
Volunteer help is required at child care centers run by government in underprivileged areas and rural areas. Child care centers were established by government to provide care for young children, pregnant women and lactating mothers. Government through these centers wants to provide basic medical services by way of nutritional supplements, vaccines, food to young children and mothers. However, due to rapid increase in population and lack of resources, already under staffed, under funded and poorly managed child care centers are facing an immense challenge to keep up with their commitments. Lack of resources and under staff situations, further impact confidence level of community people, in help being rendered by these centers.
Importance and relevance of these child care center goes beyond young children and mothers. Often older siblings are not able to attend school because they are required to take care of the young ones. With young ones going to child care center, older siblings get the opportunity to attend school.
It is our endeavor to focus on child care and social welfare programs as we believe that children are future of the new global world. If we are able to focus on children, provide them with education opportunities, get them skilled and trained, inculcate values of Global citizens then we all can hope for a brighter and better future.
In line with our belief of child care, IECE focuses on new projects related to Children's welfare, Primary Education, Street Children, Orphanages, so as to have maximum impact in children's life. We invite you to be part of IECE projects which help children create a better life.
"I had a positive experience working with street children. The children were all lovely and charming. They made me think "