Popular Volunteer Programs


Popular Internships Programs

Project Based Donation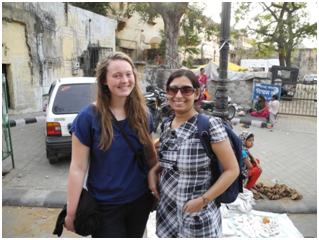 Volunteers working in the childcare - social welfare project work in childcare centers, orphanages, safe houses for women, they all contribute to the well being of children. Your support is valuable in every form and on every project. Your support in terms of sponsorship helps provide children with the necessities for a basic living, ensuring a healthy and successful start to their life – nutrition, early childhood and adolescent development, education and school health. Contribution made by you, not only reaches the child, it actually reaches the entire community. It motivates others to work hard towards attaining a life which provides for food, education and basic nutrition level. Our project managers involve the community leaders, parents and school teachers in their mission to uplift the moods and general environment in the community.
We encourage our participants and others to sponsor children or a community cause so as to help in the development of the areas identified by us. We run a variety of community programs and people can choose which program and what part of a program they would like to sponsor or donate for.
Donations made by you can be combined with gifts of other sponsors and donors as well; this can be given in any form you wish, to a particular child or to a program which helps to bring a chance in the entire community. Often we are asked, how and what will happen to sponsor one child or for one community. We say, small gestures can bring smiles to faces and combined efforts can bring in change in people's life. Every child has the right to education, but often insufficient funds block a child from being educated, you by your effort can make this dream come true. Due to lack of support at home, every 10 minutes a child drops out of school, with efforts made by you, these children can be put back in school.
We send time to time reports of each child development and development of the community development project you have sponsored for. This helps you understand progress made by the child or the way your generosity is helping a particular family, community or village to attain better ways of living a life.
It will be an experience to be able to personally experience the positive change you are making in the life of a young child and their community.
"I had a positive experience working with street children. The children were all lovely and charming. They made me think "